Everyday we have fire works in town. It is an international contest. And it is the most watched venue during San Fermin.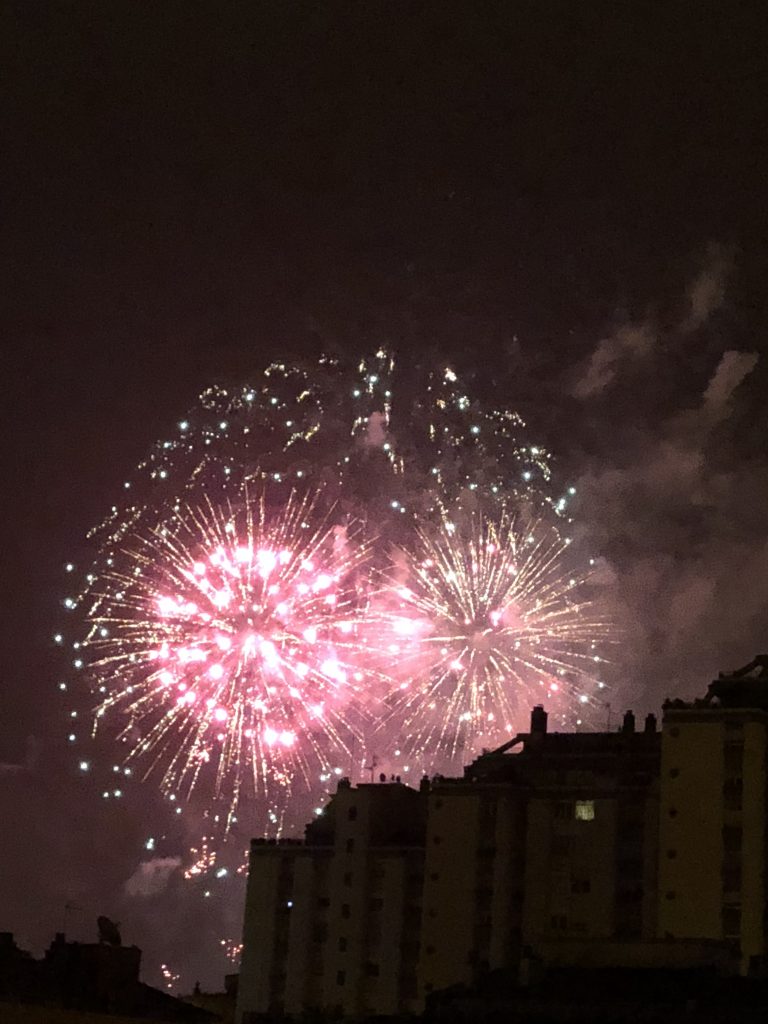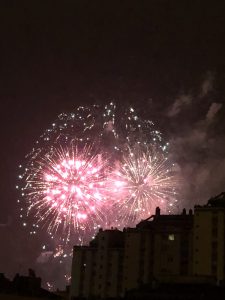 In Spain we have something with  fire works. In almost all the main celebrations there are fireworks. The most impressive ones take place in Valencia (right under Catalonia, at the Mediterranean) during the Fallas festival. This festival takes place at the end of march. The fire symbolizes the end of the winter. And with the sound of the rockets, we want Mother Nature to wake up.
Here in Pamplona we are pretty good at it too. It is not all day long, but they are really amazing. If you come to the gardens at  Yanguas y Miranda (right in front of the bus station) at 23:00 you will see our incredible fire works contest. Everybody in town loves them. In fact it is the most family oriented celebration during San Fermin. It is easy to find large families together, the grand parents with the babies, and the uncles…..
The fire works last about 20 minutes, so I recommend you to seat on the grass, and enjoy the show. In fact, if you take a small sandwich and a beer, you can have a dinner while watching them. As long as you clean after you, it will be OK.