Buying a ticket to run with the bulls seams to be the natural thing to do when coming to Pamplona. But……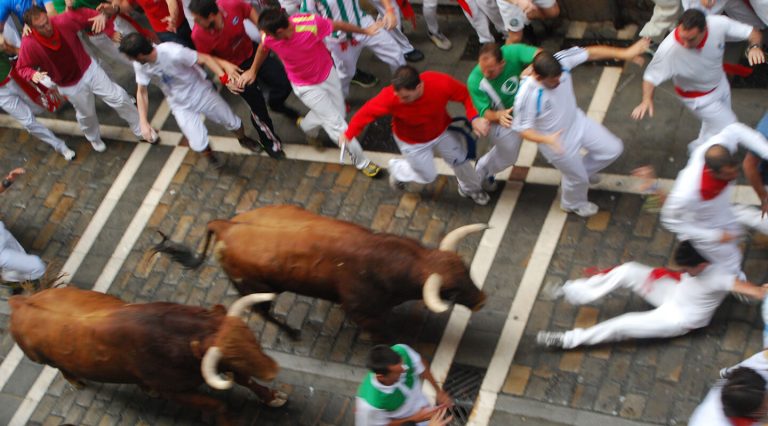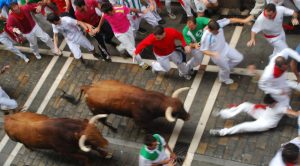 So every year we find people that has paid about 20 US dollars to get the ticket (accreditation) to run with the bulls. Guess what, that is a scam!!! Running with the bulls is for free.
There are some amazing looking websites that explain you everything you "need to know" about the running of the bulls. And of course they will make you believe that you need to buy from them, a ticket to join the run. Last year I even found one that had the official logo of Pamplona´s city hall.
The tradition of running with the bulls  started as a popular thing, just people running along with the bulls. We still have this tradition, and as this is a traditional thing, we do it the old fashion way. You jump in the street of the run, and when you see a bull, you run.
Please if you find in the net any of these fake websites, please let me know. I will report  about it to the city hall. Us locals are the first ones who don´t want people to be scammed, and the city hall will try to close those sites. Help us make this party free of scams!!!
Do you want to learn about how to run with the bulls? Follow this link and book a class with one of our expert guides (and ex runners)