It is easy to take a good picture during San Fermin, even a very good one, but the perfect one, is not as easy as it might seam.
Many times during San Fermin, we get to work with international press. If I have to tell you the truth, working with a photographer is always a fun challenge. Some have no idea where they are coming to. Others have plan absolutely every picture. Sometimes, egos are bigger than their cameras. But most of the times, they are amazing people who want to experience everything Pamplona has to give them.
This incredible  pictures that we see in the newspapers, need a lot of work, and preparation. At the same time, they need a pinch of luck. Being in the right spot, with the right lense at the right moment some times it is just luck. Although there are some things you need to take in consideration:
PICTURES OF THE RUN:
*From our experience you will have more chances to make a good picture from a second floor balcony. The run is too fast and altitude, will give you some extra seconds to shoot.
*If you have a press pass, not an easy thing to get, you will be able to take pictures from the barricades. So you will have to ask our city hall for a press pass. You will need to hand them info of the media you work for, and a passport picture. I recommend to seat not on the horizontal beams, you should seat on top of the vertical ones. This will give you extra stability. Once you decide where you are going to stay, do not go anywhere, or another potografer will get your place.
PICTURES OF THE BULL FIGHT:
*If you don´t want to die of exhaustion, get shadow tickets. It gets REALLY hot. On the other hand, the bullfighters, tend to fight on this shady part, so your pictures of the fight will be from up close.
*Be ready to make fast pictures, the action is really fast. Both in the arena and in the stands in front of you. Half of the good pictures from the Bullfights, come from people watching.
*If you come from a very important media, you can ask for press passes to the ring. This will give you accces to the back part of the ring. It is where the toreros wait for their turn in the arena. You can Imagine the tension!!
STREET PICTURES:
*Here you have many options. If you want family pictures, go looking for the giants and the big heads. For religious ones, go the San Lorenzo church, every morning a mass will be held there and you will find a lot of people. No need to talk about party pictures, just wait until mid night and go crazy.
A great example of an amazing photographer is Michael C. Snell. He came here 3 years ago, and I learnt sooooo much from him.  http://michaelcsnell.com/blog/?p=246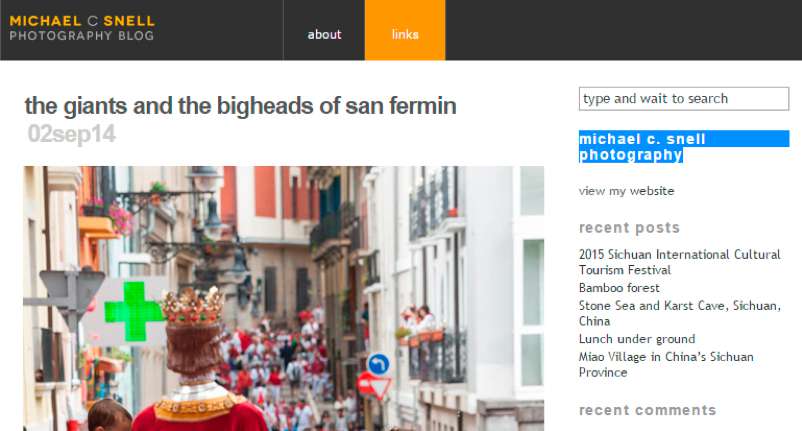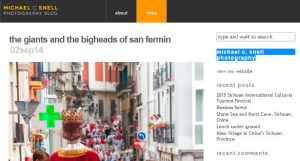 Another example of great photographer is Photos Time Navarra