Churros is a must when in Spain.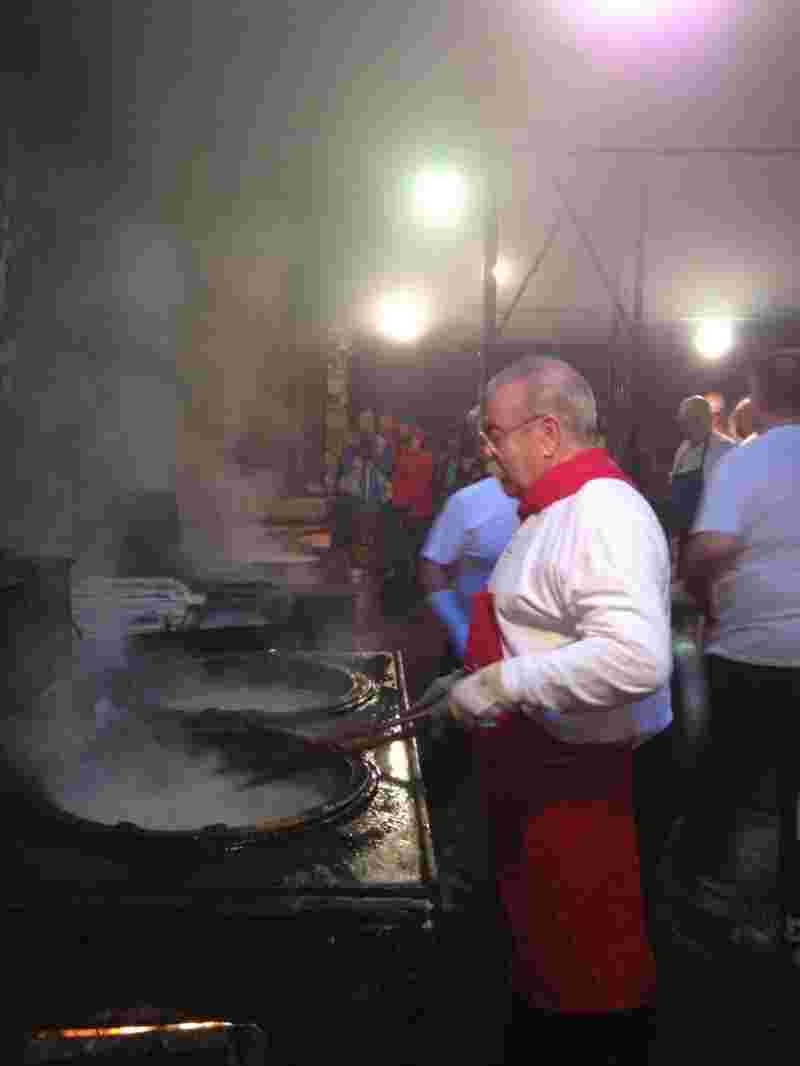 When in Spain you need to try churros. It is a fried dough with sugar, never cinnamon, that is the Mexican way, also good, but not our way.
The question is: where can you find good churros in Pamplona?
In town there are many places, but only one is "The place". It is Churrería de la Mañueta, located in the middle of the small "La Mañueta" street, right behind Death's Man Corner. It is easy to find, you will see a long queu in the street.
This churro house only opens during the week of the Running of the Bulls. This family run businnes is made of doctors, lawyers, pediatritians … who take holidays from their regular jobs, just to make churros every morning. This "business" has hosted up to 5 generations at the same time in the store. They say that there is not much mistery in the making, but there are some things. The dough is made from flour from dry lands, destilled water and salt from the desert, not the ocean. To fry the dough they use olive oil from olives that come from the South of Navarra. Don´t gorget the fire, it is made with wood from beech treas cut with an ox not with a chainsaw. They say that this is all they need and the special ingredient that they put is the love of the family.
I do not know if it is the flour, the wood or the love, THEY ARE JUST PERFECT!!